Piano Tuner in Inverclyde, Renfrewshire, Glasgow, the west of Scotland and beyond.
Hello! Thank you for visiting.
Welcome to the world's most popular Scottish website about pianos.* Stay and learn!
NOTICE: Due to teaching commitments I am not currently available for piano work.
Mr Allan Wright will be pleased to help with your piano tuning requirements and can be contacted on 07970 443456. Like me, Allan has a background in tertiary education as well as in piano technology.
I also recommend Mr Ben Treuhaft, a technician of vast experience in the USA and the UK. Ben is the progenitor of the Send a piana to Havana project and can be contacted on 07438 302957. Ben has moved down south, but still does some work in Scotland.
David Boyce, Piano Tuner & Technician
Serving discerning musicians for over thirty-five years.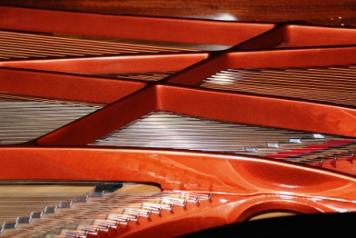 This website is a piano information resource. Take time to browse, and get a pianeducation!
The superb technical book Pianos Inside Out lists this website in its Bibliography.
Here's what could happen if you don't call me (cackle). First, Bach's prelude No 1 on a nice medium sized grand piano, tuned a few weeks previously (excuse my playing; I am not a pianist):
Now the same piece on a B. Squire upright piano I didn't tune. It was some EIGHT semitones low. I promise I'm pressing all the right keys here.......
Don't let this happen to you!
All contents of this web site are the intellectual property of David Boyce unless otherwise stated, and may not be reproduced without permission.
© David Boyce 2020
*The most popular Scottish-based piano information resource in the world, according to figures from Hypestat . More information than most other piano tuner websites in the world.
Piano tuning, regulation and repair throughout Glasgow, the West of Scotland and beyond.
Contact me today to discuss your piano issues, straightforward or challenging....
All contents of this website are the intellectual property of David Boyce unless otherwise indicated.
The MP3 audio files on this site are of great pianists of the past, transferred from UK vinyl LP recordings now out of copyright.